Front Porch Stories: The importance of making, receiving handmade cards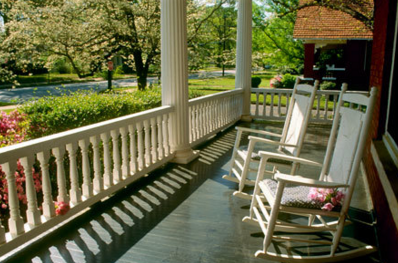 By KATHY BOHANNON, Special to The Weekly
My friend and I host a handmade card ministry at my church. It's for our church family and though we aren't a huge congregation, we've sent over 400 cards in the three years we've been making and sending them. 
The reason they are handmade is because we enjoy making cards. Utilizing the supplies and endless techniques are more than just a hobby; they are often part of our daily life. We also enjoy teaching women of our church how to create simple cards. We gathered monthly to make them before COVID-19 hit, and sadly it's been sporadic since. 
It's important we get together to create the cards because it's not only a ministry to those receiving, but also a ministry for those who are making the cards. We enjoy gathering, praying together and learning new card making techniques. 
But why is a simple card in the mailbox important? It is especially precious in this day and time. 
I receive handmade cards all the time. I have friends who send them and I enjoy every single one. There was one that actually brought tears to my eyes. It was from a woman who knew about my cardmaking, and she created one with what she had on hand. I love it and keep it among my favorites. 
A young man once said how much receiving a handwritten card in the mail meant to him while he was serving in the military and stationed overseas. Receiving a card, letter or note was all the encouragement he needed to fulfill his duties. 
Most recently, a teenager volunteered to pick up trash alongside the road we live on. People throw trash from their cars on a continual basis and it is an eyesore. We often go out and pick it up in front of our house, especially during mowing season. When the teen spoke to my husband and asked if it would be ok, my husband was grateful for the help in beautifying our little country road. 
I wanted to let him know he is appreciated, so I made a card for him and sent it by mail. The fellow stopped by again a while later and, as we didn't know one another's names, was surprised to know the card came from us. He told my husband he put the card on his wall. 
While cards don't have to be handmade to make a difference, I do enjoy creating them with themes or sentiments specific to the recipient. It means so much to me to know that someone found encouragement from a card I've sent. It also is very special to receive a handmade card made from what someone has on hand. Hearing the soldier's thoughts on receiving handwritten cards and letters in the mail confirmed to me that a pen applied to paper carries much more heart than an email or text ever will.  
My studio at home is a hot mess right now, but there are finished cards to take to the mailbox. Get well, new baby, sympathy and thank you are among those in the small stack. One of my favorites to send to a friend is a simple "thinking of you" because there is no occasion or need, just a note to let them know they are loved and being thought of. I hope to be making cards for a long time, especially knowing that even if just for a moment, they make a difference in some way for someone else. It's a ministry. 
Kathy Bohannon is a Christian humorist and inspirational speaker and writer. She can be reached at [email protected].