Photos: The Best Day of the Fair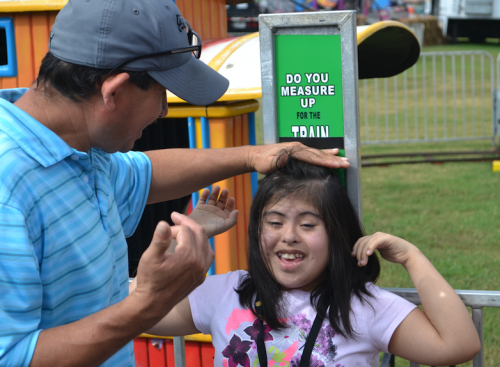 On the one Tuesday each year of the Kiwanis Coweta County Fair, the midway opens at 11 a.m. for a very special group of people.
Adults from The Rutledge Center, special needs kids from throughout the various school systems, their families and supporters, all meet up at the fairgrounds that day.
For a few hours, they have the rides and petting zoos and animals and food all to themselves. The only requirement is to have fun.
Ask any Kiwanian, and they will tell you it's always their favorite day of the fair.