VFW Post 2667 Auxiliary finishes 'Fill A Purse' project for homeless female vets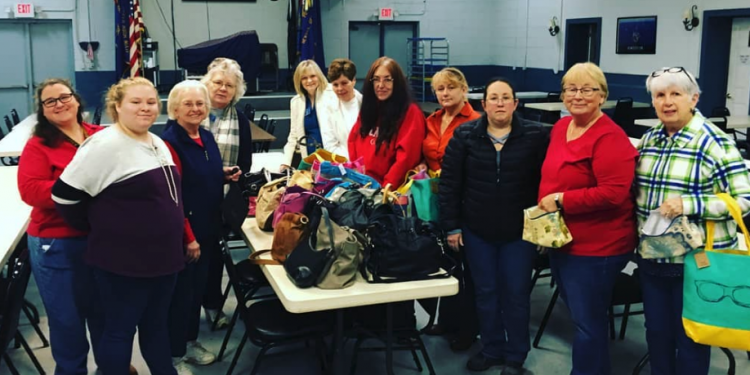 From Staff Reports
The VFW Post 2667 Auxiliary, based in Newnan, recently completed their "Fill a Purse" project for female homeless veterans.
A total of 31 purses were filled with items for females. These purses will be delivered to the Voluntary Service Department for the VA Medical Center to distribute to these female veterans.
A special thanks goes out to …  Christina Mathis, Ginny Mathis, Janet Alford, Sharon Harkins, Lisa Carroll, Lorraine Hopkins, Verna Funk, Carla Kane, Brandy Swentor, Cindy Roberson, and Barbara Abbott for their contributions in this project.