Front Porch Stories: Could 2022 be a year of change?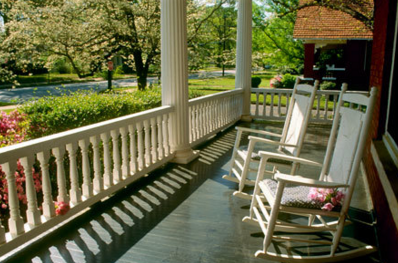 By KATHY BOHANNON, Special to The Weekly
I'm not big on making New Year resolutions. 
It's probably because I put myself through enough grief making daily resolutions. It seems that every day I come up with something I fall short of. From health to household to professional life, I am wired to try and improve myself on a daily basis. 
If basing it on my earliest standards, it would be difficult to say if I ever succeeded in the daily angst of trying to up my game. I worked full-time jobs that I hated when my children were small. My house was a disaster, I had a perpetual list of things to do and in trying to manage home, work and duties, I was exhausted for at least 15 years from the time they were babies until they were old enough to somewhat reason with.
Maybe the bar I set for myself didn't get reached and my house and life reflected that, but what if success is that I was diligent and trying every single day to manage better? The young me couldn't think past the pile of laundry in the hallway. The older me looks back and realizes somehow I kept up what was important. 
To this older me, the important things like walks in the woods with my kids, reading to them on our front porch swing and even just going to a local park and watching them play are what really mattered. 
Certainly, I'm not perfect. I'm actually a hot mess. And certainly, I've been harder on myself for the last 50 years than ever was necessary. But as I look back and consider those important moments, I realize having that daily reflection was probably what kept me going, day after exhausting day. 
While the tasks have shifted, the self-inflicted daily resolutions remain. 
While I feel that I've definitely "earned" a quiet, simpler life, I'm still tough on myself with trying to improve on a daily basis. I also don't give myself much leeway when I have a "rough" day. 
A rough day when the kids were small was a day I'd worked eight to ten hours, came home, made dinner, bathed kids, put them to bed and spent the last few minutes regretting that I didn't have enough of "me" left to do a load of laundry or clean up the house. 
A rough day now is looking back and wishing I'd never worked outside of the home. Staying at home raising kids isn't for everyone, but it would have been better for me. A rough day now is demanding more of myself to do things like eat better, exercise, save money, utilize what we have and not desire more. A rough day now is realizing all I really want is for one of my kids to call and chat. 
If I were to resolve a year of change I would probably get more out of this retired life and give myself a break. I'd let the past be the past and have no regrets over laundry that is surely by now, in a landfill somewhere. I'd soak up the memories of picnics in the woods, playtime with my kids, that porch swing that held us as I read many stories to them. 
Maybe, just maybe this is the year to make a resolution. I think it just might be. 
Kathy Bohannon is a Christian humorist and inspirational speaker and writer. She can be reached at [email protected].