Front Porch Stories: Experiencing SAD in these winter months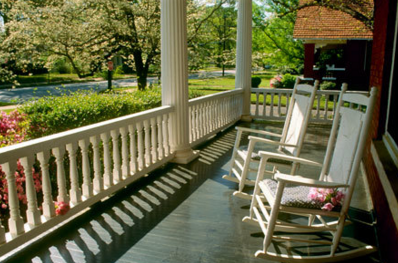 By KATHY BOHANNON, Special to The Weekly
I was relieved a few years ago to discover that the winter blues are real and not all in my mind. 
Those blues became noticeable when I was a young mom. The stress wore on me and my busy days seemed to just crash into each other. With endless piles of laundry and dishes inside, and frigid days of depressing landscape outside, I plowed through the rough times mainly because I didn't have a choice. 
Fast forward to having all the time in the world and having all the information in the world at our fingertips. 
The kids grew up and I slowed down. I certainly couldn't have sped up; I was doing everything I possibly could while raising a family. There was little downtime. That, in itself was beneficial because I was so busy keeping up with life that I couldn't dig deep enough to keep up with "me." 
At some point after retirement, I started noticing my mood was quite different during the winter. It's a thing, I realized, and it's called Seasonal Affective Disorder. While I'm not a doctor and I haven't had an "official" diagnosis, I certainly match up to most of the criteria listed online. By the time February rolls around, I'm over winter. (Our Senior Living expert Beth Dow wrote a column on SAD last month, click this Link to find out more.)
I'm over the cold, the dreary and even donning extra layers to keep warm. But once I discovered that winter depression is "a thing," it was easier for me to move forward on the darkest days. I can now find ways to cheer up, at least enough to continue navigating my day. 
I'm more forgiving of myself during winter and tend to navigate the rough days much better than when I first began paying attention to the oncoming seasonal depression. It's a difficult topic, but that doesn't make it less real. 
We installed an electric fireplace a few years ago. It isn't anything fancy, but it is warm and toasty, and something about it just seems to comfort my heart and home. I bought a set of battery-operated candles and within two months had to replace the batteries. I enjoy them every day, so if all that means is a few sets of batteries during winter, it's worth it. 
The pandemic put a whole new spin on seasonal depression. While we don't go out much at all now, I realized it's important to enjoy being home. I stock up on coffee and hot chocolate to enjoy with a good book or two. I binge-watch old television series that I didn't have time to watch in the past. But most of all, I schedule a nap. It's an indulgence that helps me get out of bed in the morning and start my day. 
A friend told me about light therapy. She has a special light she uses during winter that helps her to navigate her day as a teacher. It's something I'm considering. 
Psalm 9:9 tells us "The Lord is a stronghold for the oppressed, a stronghold in times of trouble." I know without a doubt, that my faith in Christ is the foundation of any and all progress I've made regardless of the situation. I'm thankful to put a "label" on what slows me down in winter months, and I'm even more thankful to have faith that it will pass. 
Spring is just around the corner and until it arrives, I'll sip my coffee with a good book while candles and the fireplace flicker their comforting light. I'm looking forward to better days ahead.
Kathy Bohannon is a Christian humorist and inspirational speaker and writer. She can be reached at [email protected].