Judge Palmer Named Veteran Of the Year
This Veterans Day saw Superior Court Judge Emory Palmer being named the Coweta Veteran of the Year.
Emory was born in Dublin, Ga., and grew up in Newnan. He was graduated from Newnan High School in 1987 and enlisted in the U.S. Marine Corp.
He served as a signals intelligence technician in the Pacific and Middle East, including service in Operation Desert Shield/Desert Storm. After the Marines, Emory attended Georgetown University graduating in 1995 with a Bachelor's Degree in Foreign Service.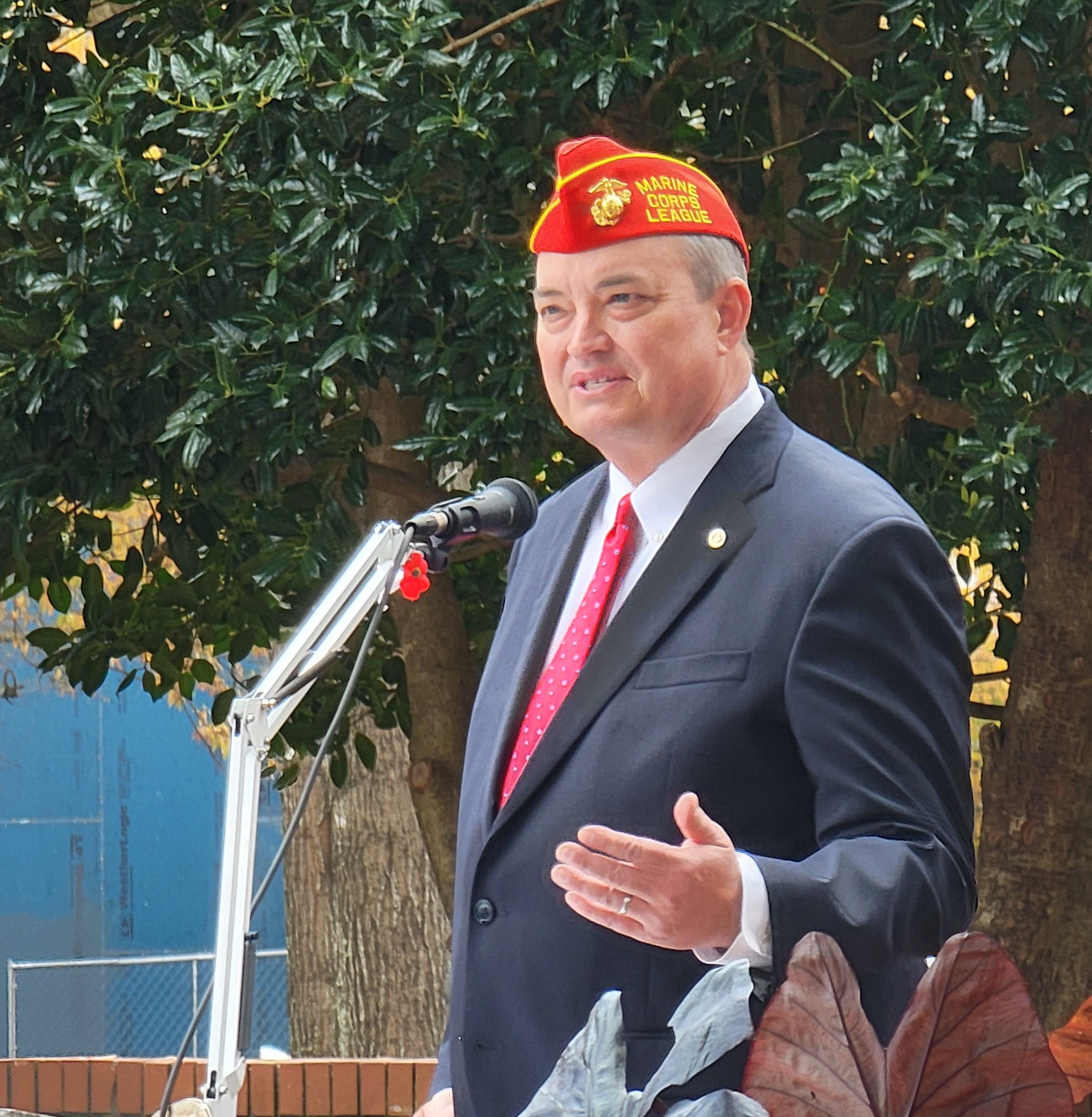 He earned his law degree from the University of Georgia in 1999. He practiced law in Newnan and Atlanta before being elected as Superior Court Judge for the Coweta Circuit in 2012.
Judge Palmer is a member of the Georgia Child Support Commission and was the supervising judge of the Coweta County Veterans Court Program. He is a member of The Sgt. Clyde Thomason Marine Corps League Detachment 1325 and lives in Newnan with his wife, Jennifer, and his sons, Bo and Jack.