Mr. Personality: His opinion on Police, Civil Rights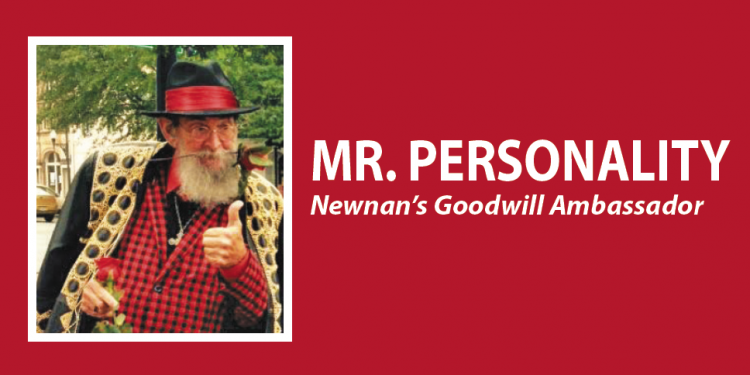 By Mr. Personality
July, the month for more hot weather, the 4th of July and my sister's 81st birthday. Happy birthday sis.
Welcome to the new normal. I am truly impressed by the number of people of all colors and all walks of life that are demanding police reform all around the globe.
People are mad as hell and are not going to take it anymore. I am not simply jumping on a popular bandwagon, I believe in law and order. I believe that Newnan, Georgia has the best police officers in the entire state. The police chief and Sheriff Lynn Wood have been doing a fine job, but it is clear that police reform is indeed needed.
If people of color cannot be arrested without being killed then do not arrest them. Try harder to do your job without killing anyone. I have no intention of second-guessing the police facing an intense situation, but the same thing keeps happening over and over.
The Civil Rights Movement is back and this time it is not simply between two opposing groups of different color, not black and white. Now it is much more about right and wrong, justice that is being called for and demanded by people of all walks of life. And it is beyond just the United States that is lending their voices to the cry "enough."
Even more, justice has been long delayed as the Jim Crow laws made clear. The question of the demand for moving the Civil War monuments is simple, would you put a monument of Hitler in the middle of a Jewish city today?
There is much talk about racism that makes some white people uncomfortable, like the crazy aunt living in the basement no one speaks about. Confront your discomfort,  be open-minded, listen to the expertise and views that black people have long shared amongst themselves and are now making them known to all.
I just discovered two books at the Carnegie Library that caught my attention. The first book is titled "America's Original Sin" by Jim Wallace. The second book is titled How To Be An Antiracist"  by Ibram X Kendi.
You may feel so uncomfortable, but you may also learn how others feel and truly come to love your neighbor as yourself. This includes the black neighbor, the gay neighbor, and every type of human being you can imagine. Embrace each other.
Until next time, peace, love and respect.
Feel free to write to:
Mr. Personality
Spiritual Love Letters Ministry
c/o The Paper, PO Box 757, Newnan, GA 30264