Mr. Personality: This month's best-kept secret – Broadway High Fashions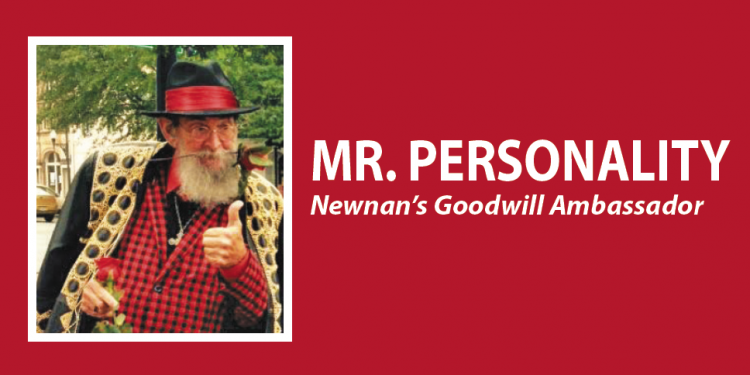 By Mr. Personality, Special to The Paper
October, the month of fall harvest, Halloween, pumpkins, spooks and goblins.
Speaking of the fall harvest, we know that we reap what we sow, so what did you plan for this fall harvest? I planted a large crop of love with lots of happiness and much joy with plenty of good will in a bumper crop of good intentions and compassion.
I have been reaping a bumper crop of all of the above for the last six plus years and I have plenty of seeds for next season's crop. Yes I plan to share with all that allow me to do so.
The treasure of the month for the Courthouse Square, the best kept secret in all of Georgia, is Broadway High Fashions located at 6 Jackson St. They have the latest fall fashions with any accessories you may need. Ask about their layaway plan. Call  770-253-7014 and tell them you read about them in The Paper.
During the September 20th Art Walk, I had the opportunity to enjoy the company of Corby Winters as I watched an endless stream of happy people walk by in every direction. It was truly a successful event.
On September 21st, Pop-Up Makers Day, was also a very successful event. There were lots of fresh new vendors such as Haley Ellis with her beautiful painted rocks with owls and such.
The courthouse square had two successful events back-to-back and I am looking forward to more upcoming events.
Thanks to my agent, Larissa Scott, I have a second printing of my book titled "Personality Matters" back in many stores all around the square.You can find it at Southern Fried Books, Gillyweed, Downtown, Red Letter Merchant, The Hug Box, One Divine Design, The Welcome Center, Let Them Eat Toffee, B. Young, the Monarch House and also Happy Life CBD and Downtown Parlor.
They sell for $25 each and I'm happy to personalize your book or books you buy.
Around September 10, I seemed to have lost my canvas bag I had on the left arm of my power chair. It is a white canvas bag with a handle and the bottom of the bag is trimmed in blue. It contained a big red empty box, a blue compact umbrella and the power cable to my power chair. I checked everywhere I had gone that day when I found it missing, but to no avail.
If anyone found it and is waiting for someone to claim it, I would indeed like to have it back. You can call me, Mr. Personality, at 813–707–4194. Thank you very much.
I am truly delighted at the thought of cooler weather coming soon. Remember, if you would like to write to me you can be sure I shall write back. You may write to:
Mr. Personality
Spiritual Love Letters
c/o The Paper
PO Box 757, Newnan GA 30264
Until next time,
Peace, love and respect
Mr. Personality