Mr. Personality: What's going on in Downtown Newnan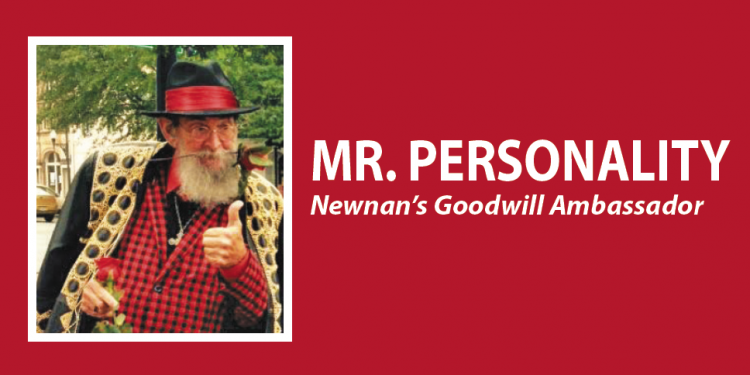 By Mr. Personality, Special to The Paper
May, the month of Mother's Day and May flowers.
Regardless where we stand in this world wide emergency, we must respect Mother's Day. I recommend that you call Murphey's Florist located at 6 LaGrange Street at 770-253-5424. Keep it local and remember to call Let Them Eat Toffee at 770-683-0137 located at 18 North Court Square. Flowers and chocolate and a big hug, the virus be damned. We are talking about mothers here.
 I hear that there is talk about letting some stores re-open to the public and there seems to be mixed reactions to this announcement. I would like to point out that we are given a choice to stay home if we like or go out back into the scary real world. The choice is yours.
I for one am going to continue to step outside. However I do not intend to be stupid about it. I will keep my mask on and I will avoid large crowds for a time and keep washing my hands often.
 Before we all rush out into the unknown, let's write down five things that we have learned about ourselves during this lockdown. Let us remember both the good and the bad experiences we had so we may learn from the one and appreciate the other.
Keep in mind that there will always be some sort of challenge in life that will test our faith and our character. Newnan is a town overflowing with people of strong faith and character, which have been displayed after day since Day 1 of this disaster called COVID-19. They are still going strong as I write this column.
 I am speaking of the many doctors and nurses that risk their own lives and have to struggle for long hours under great stress to keep people alive and defeat this virus. This fight is long from being over, as we are still on Round 1.
We must remember all our First Responders such as the police, firemen, EMTs and ambulance drivers, all who are risking their own lives and health for us.
 I would also like to bring attention to the truck drivers who are keeping the needed supplies on the shelves in stores. They too are at risk and under stress and to all these people I just spoke of I truly salute you all. God bless you all.
 There are so many people that truly went the extra mile and went out of their way to help in some form or fashion, such as making making sandwiches and bagging lunches. I simply do not have the space to cover all the amazing people that answered the call to arms against this nasty virus.
 I am truly proud to be living in this caring town of Newnan.
You can write me at:
Mr. Personality
Spiritual Love Letters Ministry
℅ The Paper
PO Box 757, Newnan., Ga. 3264
Until next time, peace, love and respect
Mr. Personality.