Sugars Boutique: Back-to-School Shopping is Sweeter at Sugars!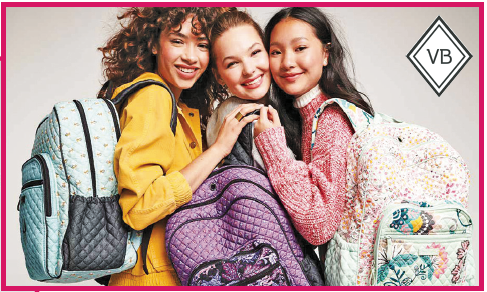 Back-to-School time is also the perfect time to stop by Sugars Boutique for the latest in backpacks, clothing and jewelry.
Sugars Boutique is a lady's specialty shop carrying exclusive lines locally. It's located inside the Merle Norman Cosmetics shop in both Newnan and LaGrange.
Their goal is to cover your fashion needs head-to-toe! And thru Aug. 10, 2019, customers can get 10% Off their purchase by presenting the ad below from The Shopper or on your mobile device.
At Sugars Boutique, they carry great selections from Vera Bradley, Spartina 449, Jeff Lieb, Brighton, and more! Visit them in the shop to see their current inventory, and pick out your perfect "must have."
Sugars Boutique in Newnan is located at 272 Bullsboro Drive, Suite A. Call 770-683-6375 or visit sugarsboutique.com for more info. Hours are Monday thru Saturday from 10 a.m. to 6 p.m.
In LaGrange, Sugars Boutique is located at 111 Vernon Street. Call 706-884-8630 for more info.