2023 Prep Football Season kicks off Friday, Saturday
From Staff Reports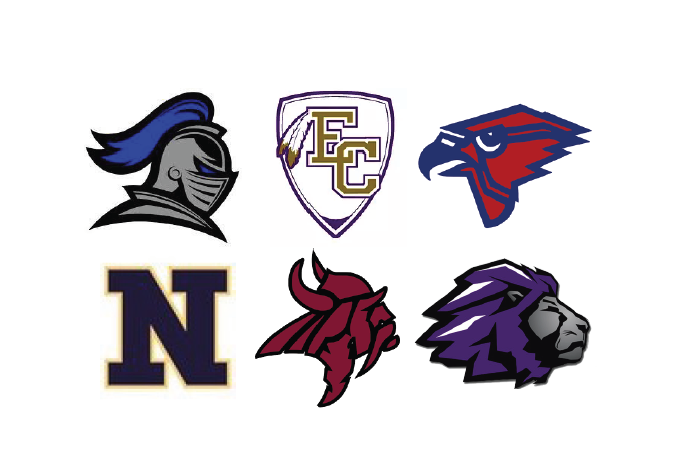 Four local football squads open the 2023 high school football season this weekend.
Trinity Christian kicks off the area campaign on Friday (Aug. 18) on the road at Woodward Academy. Then on Saturday (Aug. 19)  the 4th Annual Coweta-Fayette Kickoff Classic takes place at Drake Stadium in Newnan as East Coweta, Northgate and Newnan High participate.
Both Heritage School and Central Christian begin their respective regular seasons on Friday, Aug. 25.
Friday evening, the Lions open against Woodward for the second consecutive year. Last season, Woodward claimed a 37-19 victory in Sharpsburg. Trinity Christian finished the season with a 6-5 record in its first season of GHSA Class 4A play and advanced to the state playoffs.
Then on Saturday, the first of three games at Drake Stadium has East Coweta facing Starr's Mill at 12:30 p.m. The Indians finished 2022 with a 6-5 record and also advanced to the first round of the 7A state playoffs. East Coweta owns a 2-1 record in the Coweta-Fayette Kickoff Classic.
Next up at 4 p.m. is Northgate versus Whitewater. The Vikings were 5-7 a year ago but did advance to the 2nd Round of the 5A state playoffs. Northgate has yet to win in three tries in the Kickoff Classic.
And in the nightcap, host Newnan takes on defending 3A champion Sandy Creek. The Cougars did not make the state playoffs a year ago while finishing 4-6. In the Kickoff Classic, Newnan is 1-2.
The openers for Heritage School and Central Christian are a week later. Heritage School travels to Chambers Academy on Aug. 25 and Central Christian is also on the road that evening to face Vidalia Heritage. The Hawks ended the 2022 campaign with an 8-4 record and advanced to the GIAA 3A Quarterfinals. Central Christian sported a 2-8 record in GAPPS 8-man play.
This season, East Coweta will compete in GHSA Class 7A, Newnan in 6A, Northgate in 5A and Trinity Christian 4A in 2023. Heritage School will participate in the GIAA in Class 3A, while Central Christian is set to play in GAPPS 2A in eight-man football.
Below is the composite schedule for the first four weeks of the 2023 season.
Friday, Aug. 18
Trinity Christian at Woodward Academy, 7:30 p.m.
Saturday, Aug. 19
East Coweta vs. Starr's Mill, 12:30 p.m. (1)
Northgate vs. Whitewater, 4 p.m. (1)
Sandy Creek at Newnan, 7:30 p.m. (1)
(1) Coweta-Fayette Kickoff Classic at Newnan's Drake Stadium
Friday, Aug. 25
Central Christian at Vidalia Heritage, 7:30 p.m.
East Coweta at Newnan, 8 p.m.
Heritage School at Chambers Academy, 7:30 p.m.
Northgate at Starr's Mill, 7:30 p.m.
Fellowship Christian at Trinity Christian, 7:30 p.m.
Friday, Sept. 1
Unity Christian at Central Christian, 7:30 p.m.
Hillgrove at East Coweta, 7:30 p.m.
Heritage School at Kendrick, 7:30 p.m.
Villa Rica at Northgate, 7:30 p.m.
Mary Persons at Trinity Christian, 7:30 p.m.
Newnan, open
Friday, Sept. 8
Hearts Academy at Central Christian, 7:30 p.m.
Sandy Creek at East Coweta, 7:30 p.m.
Mt. Zion at Heritage School, 7:30 p.m.
Hardaway at Newnan, 7:30 p.m.
Northgate at Griffin, 7:30 p.m.
Trinity Christian, open