Kids Castle at Carl Miller Park Closed for Renovations, Carl Miller Park Remains Open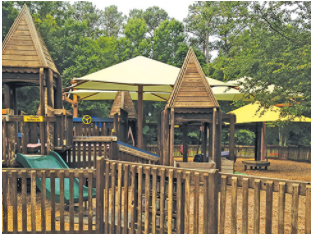 Exciting things are happening at Carl Miller Park!  Kids Castle Park is closed for renovations to the and construction is well underway.  Follow the progress on Facebook at @NewnanUtilitiesGA and on our website at www.newnanutilities.org
Carl Miller Park is open and all other features including walking trails, playgrounds, the main pavilion, and picnic tables are open for the public to enjoy.
We ask park visitors to enjoy their visit and to act responsibly by washing hands frequently and practicing social distancing and other recommendations outlined by the CDC and the State of Georgia in order to reduce the risk of exposure to COVID-19. 
For more information about CDC and State of Georgia guidelines, please visit www.cdc.org and www.georgia.gov
"We are excited about our renovation project at Kids Castle Park and are glad to keep the other areas of Carl Miller Park open for our community to enjoy with our safety measures in place.  We appreciate our customers' support and patience during the COVID-19 pandemic and look forward to reopening Kids Castle Park once the renovations are complete," said Dennis McEntire, General Manager, Newnan Utilities.