Mr. Personality: Newnan Carnegie, downtown shops reopening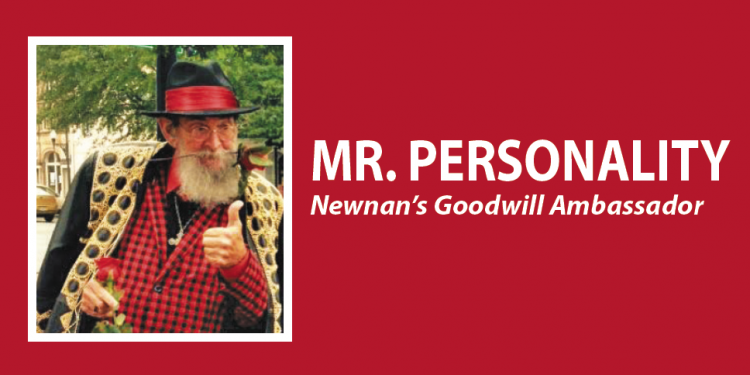 By Mr. Personality, Special to The Paper
June, the month for hot weather, Flag Day and Father's Day.
We still have the scary virus with us along with the masks and keeping apart from each other. In spite of all this, we are indeed creeping back to a new normal. The germ shields and masks may be with us from now on, like it or not.
I am delighted to hear of all the many good things that have taken place here in Newnan thru the positive acts of kindness that extend throughout the entire town. People are always ready to help others in times of need and such acts are indeed inspirational. I have been witness to such constant acts of kindness for the past seven plus years I have been living here in Newnan.
I have seen the "can do spirit" being displayed all around the courthouse square as more people are getting back to their shops and the job at hand while staying mindful of keeping everyone safe.
I am delighted to see the Carnegie Library opening up. I am aware of the need to move slowly yet deliberately without fear or doubt.
I am blessed to have five gigs a week and four are all on Temple with three being back-to-back in a row, Thursday, Friday and Saturday. I have experienced so many acts of kindness and sincere concern for my well being over the past seven years, especially during this virus lockdown.
It is indeed a sure sign that God lives within the hearts of those who make up this town, a city of love. I am overjoyed to see everyone coming back to the square to shop with more tenacity, determination and confidence.
I truly love the courthouse square and all the many shops and shop owners that make the courthouse square a fun place to shop and socialize. I feel the square is ready to reboot and to come back stronger than ever and better off for having had this life experience and challenge.
Once again, I am very proud to be living in this most wonderful town of caring people.
Feel free to write:
Mr. Personality
Spiritual Love Letters Ministry
℅ The Paper
PO Box 757
Newnan, GA 30264
Until next time, peace, love and respect.