Mr. Personality: News on House of Light, Christy's Cafe, Cemetery Tour and more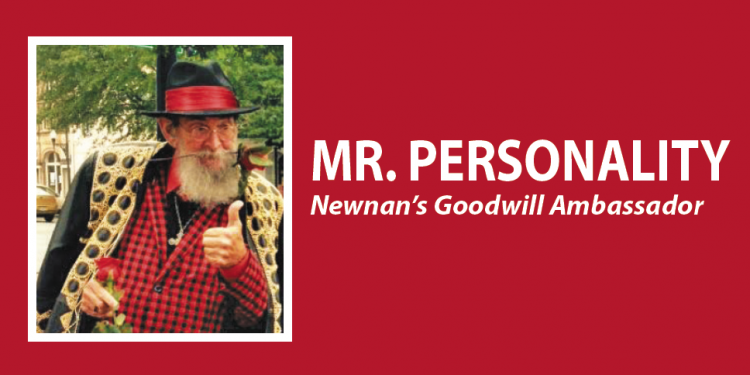 By Mr. Personality, Special to The Paper
October, the month for Columbus Day, Halloween and even more cooler weather!
House of Light is all decked out for Halloween and is looking very spooky.  I suggest you bring the children by and take pictures of them in this spooky setting.
Of course, everyone needs to be dressed up in Halloween costumes. House of Light is located at 29 Jackson St., next to Christy's Cafe. Call 470-414-6711 and tell them Mr. Personality sent you.
From the very first time in nine years, Christy's will not be hosting the annual Thanksgiving dinner due to the virus and other considerations. This decision is truly hearing Christy's heart and her pain is my pain.
The Fall Art Walk on Sept. 18 was indeed a smashing event with beautiful art work and happy people everywhere.
Be sure to check out John Winters' "The Paper" for more community events, such as Forward Fridays, Market Days and so much more.
Remember the Oak Hill Cemetery Tour coming up on Oct. 23, 24 and 30th between 4-7 p.m.Tickets include dinner at Dunc's BBQ, live music and of course, the tour.
The proceeds go to Bridging the Gap and Coweta Force. For more information, call 678-416-3121 or 404-290-8174.
"The Paper" is my only source for entertaining and happy news for what's going on at the square and in Coweta County. It is the only paper I read from cover to cover, starting of course with my Mr. Personality column and then doubling back to page one.
I most often read "The Paper" twice in spite of my short attention span and due to my short term memory becoming even more shorter, I may need to read it three times.
I am well aware that at 71, I am starting to decompose slowly and no, your mind is not always the first thing to go.
Every day I am given is indeed a miracle and a gift from God. I live as if each day shall be my last day alive and the freedom that brings me is truly beyond words.
My remaining time I have shall be spent in devotion to a life of kindness and consideration for others to the best of my ability.
My life now no longer is like a poem written by Edgar Allen Poe, sometimes filled with darkness and sometimes full of humor and mystery and is always very intriguing.
I found a neat book titled "Creating Moments of Joy" by Jolene Brackey. It is a book for those that have loved ones with Alzheimer's and filled with tips on how to help them.
I am reading it for myself, perhaps something will "stick" in my mind when my Alzheimer's begins.
I know now that God shall always be with me. I am not afraid.
Until next time, peace, love and respect. If you would like, you may write to:
Mr. Personality
Spiritual Love Letters Ministry
℅ The Paper
PO Box 757, Newnan, GA 30264