Penco Restoration Named Among Top 3% Fastest Growing Companies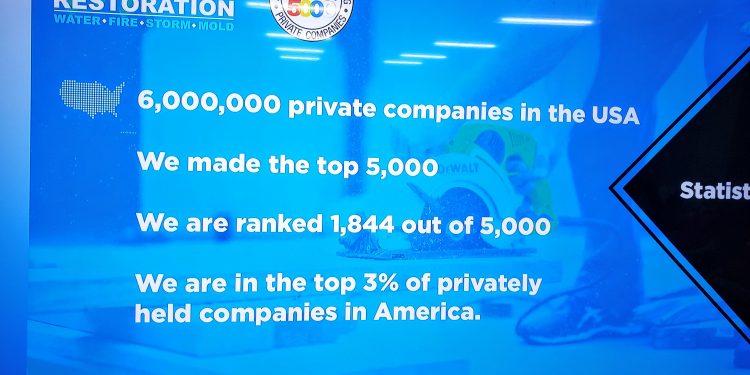 Penco Restoration in Sharpsburg was just named to Inc. magazine's 5,000 – the fastest private growing companies in the country.
"Who would have thought that this company, in Sharpsburg, Georgia, would be in the top 3 percent in the country," asked owner Joey Pendley.
"You are not ordinary, you are extraordinary," he told his staff.
The company started with a handful of employees six-and-a-half years ago and has tripled that number since then. Revenue growth has grown from 37 percent in 2018-2019 to an estimated 50 percent in 2019-2020. The company ranked 1,844 out of top 5,000 fastest growing companies.  
Penco specializes in fire, water, storm and mold damage repair and restoration. Previously, they were named the Small Business of the Year by the local chamber of commerce.
"Congratulations to you as a team," Pendley said with pride to his employees during an all-staff meeting announcing the award.