Pop's Lawn Service: Full-Service Lawn Care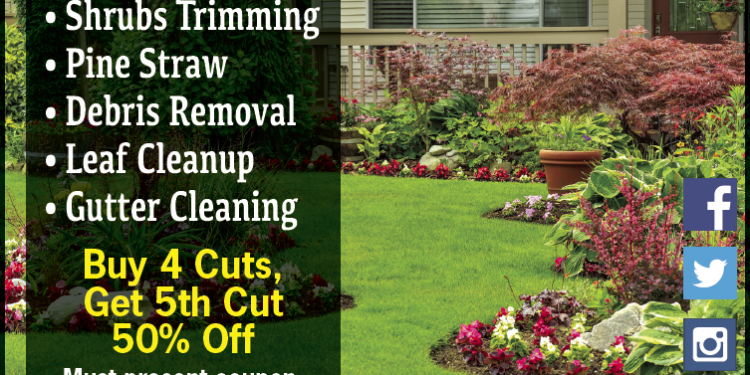 It's that time of year again when your yard begins to take priority with spring now firmly here in Coweta County.
Pop's Lawn Services can help make your yard's transition from winter to spring much easier. They offer mowing, mulching, shrubs trimming, debris removal, pine straw placement, leaf cleanup and gutter cleaning.
And with the coupon in The Shopper, buy 4 cuts and get the 5th at half price. Expires 5/31/19.
Pop's Lawn Services also offers Free Estimates. Call or Text 678-953-4358 for more information.