Coweta Samaritan Clinic celebrates 7 Years, announces Executive Director Retirement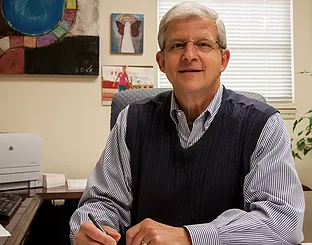 From Special Reports
On Oct. 5, the Coweta Samaritan Clinic (CSC) celebrated seven years of carrying out its mission of providing high quality, compassionate medical care for Coweta County residents in need.  At the same time, the clinic's long-time director announced his retirement.
Since opening in 2011 the Clinic has become the primary medical home for more than 1,450 uninsured Coweta County residents who qualify for services. During that time, volunteer medical providers together with paid staff have conducted more than 18,600 patient visits – all free of charge to patients.
The clinic is a place where hope is restored and healing occurs. Patients are welcomed and valued. Clinic patients present with many complex medical problems complicated by social issues associated with poverty. Every effort is made to diagnose, treat, and help patients manage their chronic diseases to improve their health and quality of life.
In other news, Dr. Kay Crosby, board chair and medical director, announced that pioneering Executive Director Lou Graner will be retiring.
"Lou Graner was one of four volunteers who spent eighteen months working and dreaming with me to develop and implement the vision for a free medical clinic before becoming its first executive director on July 1, 2011.  Lou has informed our Board of his intention to retire from CSC at the end of March, 2019.  We are so very grateful for Lou's leadership and humble service. He has been an integral part of the clinic's success and service to the community. We hope for and look forward to his continued connection with CSC.
"Lou and I will assist the Board Search Committee to look for an individual with a passion for the mission and values of the clinic, compassion for the patients we serve, and the skills and experience to lead a non-profit organization with an annual budget approaching $800,000."   
For more information, visit www.cowetasamaritanclinic.org.