Front Porch Stories: Thankful for the women in my life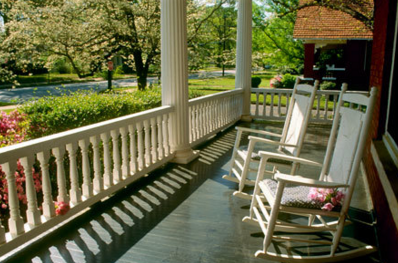 By KATHY BOHANNON, Special to The Weekly
I've had many blessings in the company I keep. 
They are my sisters, my tribe. Some are my Bible study girlfriends, past and present. Some are my crafting friends. One is my actual sister while another is my sister-in-law. They are the women in my life that I absolutely know are sent by God.
Though we all have our own paths, we are intentional in getting together or at least messaging, texting, calling and when the distance is too great and the time has been too long, even FaceTiming.
Whether friends for decades or just a few years or months, I'm blessed with some great women in my life. We are as different as we can be, but we also share similar interests or beliefs. And while those interests tend to expand, the beliefs we share just go deeper. I love that about "us."
There's something about having a tribe. Maybe it's being secure in knowing you have family beyond the one you were actually born into. Maybe it's knowing they are there for you as you are for them. We need all these things, especially now. 
In 2020, as we all know, the pandemic hit. One of the hardest parts of it for my husband and I was that our church had to pause in-person services. He and I felt very much alone until our pastor began hosting weekly meetings for everyone on Zoom. It was the highlight of our week. We saw one another in completely different lights. Instead of inside the church or on the church lawn, we saw our church family in their living rooms, dining rooms and porches. We got to meet each other's dogs and cats. We prayed together, encouraged, and shared a bit of our week with each other. We laughed together, something that is very filling for my soul. My husband and I felt very much like we had an extended family because of this connection each week. We even talked about it throughout the week, eagerly anticipating the Christ-based "family" connection we would experience on the next Zoom in the following week.  
Besides my church family, my crafting family is a big part of my life. I love that we can bond over creativity. I enjoy three main crafting groups, one that I can knit with every Saturday, another that I need to travel (because I moved) four hours away, and still another I enjoy going to retreats with. It's this last group of friends that also meet locally several times a year to just spend two days creating and crafting.
My kids are grown and living their own lives, which is how we had hoped things would go. Probably because the years raising them is a blur, I try to stay focused on the day-to-day experiences I have with my church family, my work and my tribes. It's all about connecting with like-minded people, and in my case, most of my friends are sisters in Christ. It's a safe zone, where one can be uplifted, another can share her heart, while another might make us laugh until we have tears running down our faces. 
I'm thankful for the women in my life who are part of my growth as a Christian, a crafter and as a woman. Life is beautiful, especially when you have a great tribe of women sharing yours with you. 
Kathy Bohannon is a freelance writer and Christian humorist. She speaks for women's groups and enjoys semi-retirement with her husband Ninja Man and their two pups. She can be reached at [email protected].