Mr. Personality: Everyone 'get a grip'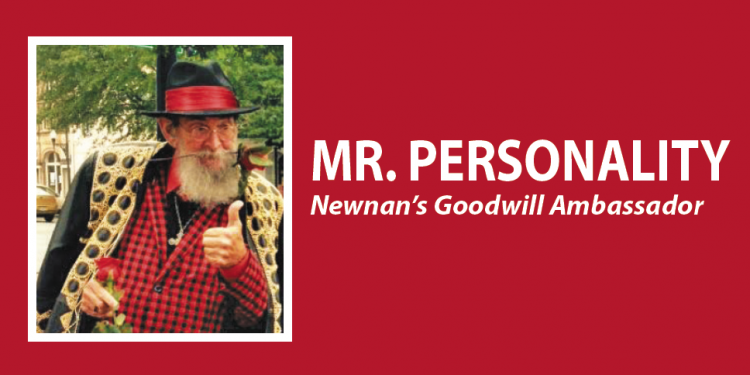 By Mr. Personality, Special to The Paper
August, the month of extreme heat, the month of my 71st birthday. Happy Birthday to me. I am another year closer to my expiration date.
I am hearing a lot of complaining about everything from the virus, wearing masks, not wearing masks and of course, the heat. It is hot, one of the reasons we call it "summer." And there is the "S" word everybody likes to use.
Stress, as in I am stressed out due to the virus and heat because it is so hot.
Please, get a grip. You know what I hear is that you want to go back to the good ole days in which you sleepwalk through life.
Perhaps this is your wakeup call. Life is going on all around you, get involved. Do something positive for someone else, start thinking outside of yourself. Let go of the "I" and "me" and think of "you" and "us" and "we" and make a difference in the world.
This material world has always been imperfect and corrupt. You can choose to be just as imperfect and corrupt in this world or you can rise above it and embrace what is good and positive. Think outside the box or perhaps inside the Bible.
 People in this town and all over the world are starting to pull together and this is how we get through it, by pulling together. The old, the young, black, white, gay or not gay and everything in between. This is indeed a collective action that is needed, together we stand divided we fail.
I am happy that most stores are now taking a stand and saying "if you want to shop then wear a mask." That is their right and some will even provide you with a mask.
 In 70 years of life there has always been something that was going to kill us. The sky, my friend, is not falling. We were born with a backbone, let's use it.
I salute John Lewis, who died July 17th. He was an old school civil rights leader from the 60's. John Lewis protested in style and without guns. John Lewis simply showed up knowing that he was going to take a beating. And he had no intention of fighting back.
The Black Lives Matter movement would do well to research this man's life and see his wisdom for their cause.
 I wish to extend my prayers to the parents of Secoriea Turner, the eight-year-old girl that was murdered on July 4th. There are no words for the pain they must truly be feeling.
I now address Black Lives Matter. I support the positive aspects of your protest. However, if you cannot stop killing each other you are no better than those you are protesting. Remember, justice and responsibility is a two-way street. You must pull together in the same direction. People all over the world are in support of your cause. Now is the time to be as one.
Until next time, peace, love and respect.
If you would like to, you may write me at:
Mr. Personality
Spiritual Love Letters Ministry
℅ The Paper
PO Box 757, Newnan, GA 30264