Mr. Personality: June's secrets – Polish Me Pretty, Southern Fried Books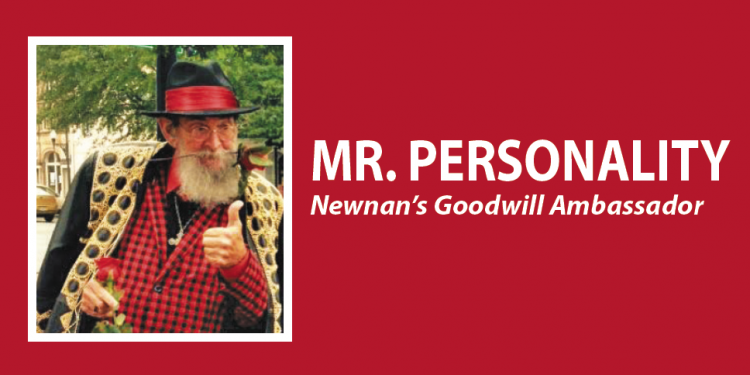 By Mr. Personality, Special to The Paper
June, the month of sunny summer days and smoky cookouts with good friends, good food and good conversation.
On May 11, I had the honor to visit Newnan Theatre Company to watch the amazing play "The Sound of Music." It was three hours long, but I soon forgot all sense of time due to the excellent performance of the cast.
I simply love all the characters, everyone in the play was indeed in good form. Six-year-old Kara Sanger stole my heart as Gretl Von Trapp. Good job Newnan Theatre Company. Four thumbs up.
The treasure of the month for the Courthouse Square, the best kept secret in all of Georgia, is Polish Me Pretty, a nail salon and boutique located at 20 Perry St. Tiffany Sumler is indeed talented in the art of making fingers and toes look beautiful. Call 770-616-4748 for an appointment and treat yourself to an amazing experience. Tell them Mr. Personality sent you.
I am looking forward to riding the trolley on weekends all summer long. I just love the idea of the trolley and the opportunity to meet and converse with new and interesting personalities. We may need another trolley or two as Newnan is indeed expanding in all directions.
My Spiritual Love Letters Ministry has expanded to 280 kindred spirits on my mailing list. This amazing town of Newnan is overflowing with such kindred spirits that have deeply enriched my life and makes every day a spiritual experience. It is this spiritual love that permeates the very air of Newnan that can be truly deeply felt everywhere I go, keeping my heart and mind in a state of euphoria.
The Courthouse Square is indeed the best kept secret in all of Georgia. The square has many interesting places to shop with many fine restaurants and it is pet friendly, and a great place to bring you children as well.
The Courthouse Square is a safe place to walk with your children and pets after hours. This is a good opportunity to take pictures or to simply enjoy the quiet gentle atmosphere of this history-soaked town.
I would love to see more artists and musicians practicing their skills on the Courthouse Square at any given time, it is indeed a wonderful sight to behold. Be sure to visit the Courthouse Square for yourself and bring a friend and your camera.
Another best kept secret of the Courthouse Square is Southern Fried Books, located at 29 Jackson St. They have a large selection of fine books and some amazing deals at great prices. Tell them Mr. Personality sent you.
Once you have picked out your selection of fine reading you can go next door to Christy's Cafe for a tasty breakfast or lunch. You may even find me there.
Until next time, thank you.