Mr. Personality: Wise words on getting through this pandemic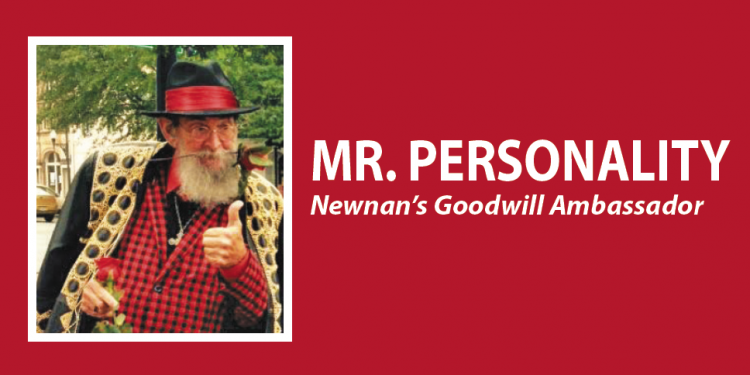 By Mr. Personality, Special to The Paper
April, the month for April showers and Easter.
Due to the worldwide concerns and challenges from the COVID virus, I would like for all of you to do what you can to stay in good health and to be safe. Use common sense, stay in good spirits as this too shall pass.
Keep your mind busy on positive tasks and thoughts. I hope to conduct myself as an example of hope and encouragement as I share my love and compassion to all walks of life that allow me to do so.
Our greatest danger in this time is raw naked fear that hides in the shadows. We must all come together in spirit and in doing so we shall indeed overcome not only this virus, but the fear and panic that is has created.
 I am standing firmly upon my faith, the end results of my spiritual experience for the past seven years.
Idle hands are the devil's workshop. So if you are staying home be sure to stay busy in mind and body, thinking positively and doing positive and good things and tasks. And be sure to keep happy thoughts and listen to happy music.
You can also reach out to other shut-ins through your phone and computers. And  don't forget the ones locked up in nursing homes.  Call or write to those you know. Keep walking your pets and try to keep your normal routines as best you can. Be sure to give all information much thought as there will be false concepts that could lead to knee jerk reactions.
This is indeed a truly bad experience and we must not make it worse by giving in to fear and panic. We can indeed overcome and grow in the process as we work together for the common good of all.
Be aware of those that will try to profit from this opportunity of fear and panic – double-check all information before taking action. Know that not everyone will react in the same manner or to the same degree that you might be. We all process information differently and in different degrees in accordance to our nature. This is not right or wrong it just is.
Let us not turn upon each other but work together in spirit, leaving no one behind. I hope to be back to our old routine soon. I know that I love you all. God bless everyone
Until next time.
Peace, love and respect, Mr. Personality.